* handmade gemstone jewellery at affordable prices *
Here comes summer!
The warmer weather has finally arrived and it's time to start thinking about your summer wardrobe. Luckily jewellery is easy to pack! My handmade jewellery is all about making you look good and that will take you from day to evening. And to start you off - how about this beadwork necklace in summery star shapes?
And here comes a special offer: Just type the code hot25 when you check out to receive 25% off your purchases.
And if you live locally, you can redeem this coupon in Moth Crafts in Bungay.
25% OFF Printable Discount Voucher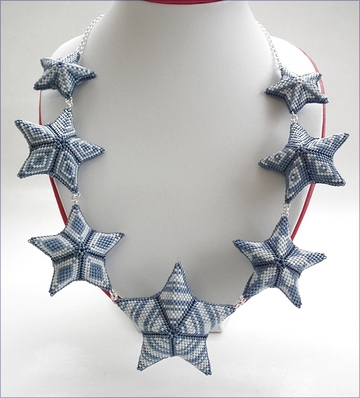 And here are some handmade semiprecious gemstone necklaces that are just right for summer: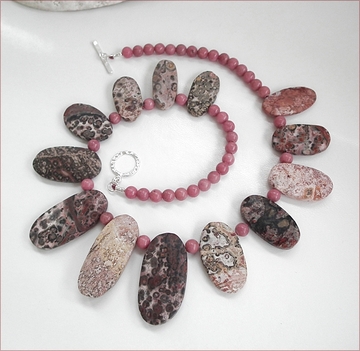 Whatever your taste in semi precious gemstones, I am happy to make a piece of jewellery especially for you; many of my customers return time and again to commission me to make a necklace to match an outfit, or jewellery for a special occasion, or a necklace, bracelet or earrings for a gift.
I love working with semiprecious gemstones - and working with precious gemstones too! Just look at what some of my customers have said about my handmade jewellery and you will see that people are pleased with what I make.
Handmade jewellery, especially handmade semiprecious gemstone jewellery, says so much more about you, whether you buy it to wear for yourself or to give to someone you care about. It says you have thought about it, that you have taste and, above all, that your care! (As I care when I am making it!).
Also worth a look...