* handmade gemstone jewellery at affordable prices *
Santa says: have 15% off until last posting day
Order by Thursday 19th for Christmas posting in the UK
just enter the word 'santa" when you check out for your Christmas discount
How about one of these pretty precious gemstone bracelets for special friends?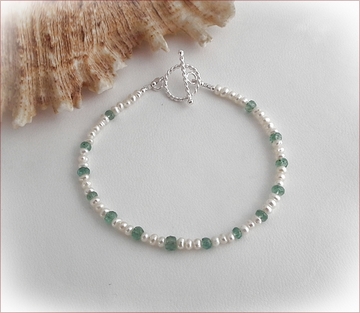 Or for a really special gift: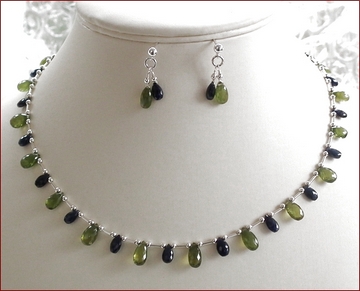 I am always happy make something similar to any of the jewellery you see on this site just for you.. If you want a longer necklace, a shorter necklace, a necklace, bracelet or earrings in your favourite gemstone just contact me to see what I can do for you.
Royal Mail has increased its postal charges for
small packages. But I'm holding postage at £2.50 with
FREE postage for orders of £75 and over.
All my jewellery is handmade by me at my home in Suffolk. I source beautiful semiprecious stones and gemstones from around the world to create semiprecious gemstone jewellery as well as unique ruby and emerald jewellery. I take the coasts and countryside of Norfolk and Suffolk as my inspiration (and sometimes further afield!), finding connections between the natural world around me and the natural markings and colours in the gemstones. The jewellery I make is designed to be both wearable and affordable, with designs for both special occasions and everyday wear. And for the perfect jewellery gift for daughters, wives, partners, girlfriends, sisters, mothers, best friends - shop at DiDi handmade jewellery! You can't go wrong - if she doesn't like it, she can swap it - I have jewellery to suit every taste!
And don't forget - I accept jewellery commissions and can make something especially for you if you can't find the right jewellery for you anywhere else.
Also worth a look...