* handmade gemstone jewellery at affordable prices *
Luscious Lapis Lazuli
Now the sun has reappeared thoughts turn to summer holidays and carefree walks along a harbour wall, with whitewashed buildings nestling in the hills, boats bobbing, sunlight glinting on the water and a blue, blue sky. And what does one wear in such idyllic surroundings? It has to be lapis lazuli! Here is a selection of lapis lazuli jewellery to transport you to the holiday of your dreams.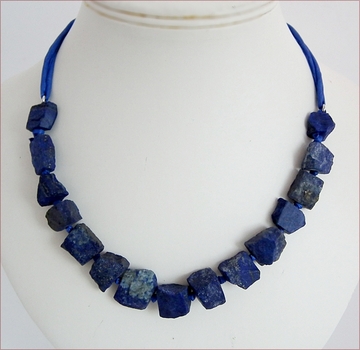 And here are some handmade semiprecious gemstone necklaces that are just right for summer: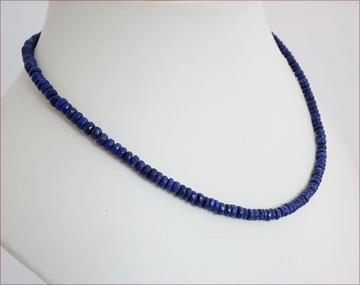 Whatever your taste in semi precious gemstones, I am happy to make a piece of jewellery especially for you; many of my customers return time and again to commission me to make a necklace to match an outfit, or jewellery for a special occasion, or a necklace, bracelet or earrings for a gift.
I love working with semiprecious gemstones - and working with precious gemstones too! Just look at what some of my customers have said about my handmade jewellery and you will see that people are pleased with what I make.
Handmade jewellery, especially handmade semiprecious gemstone jewellery, says so much more about you, whether you buy it to wear for yourself or to give to someone you care about. It says you have thought about it, that you have taste and, above all, that your care! (As I care when I am making it!).
Also worth a look...