* handmade gemstone jewellery at affordable prices *
As Natural as Nature Intended
The natural wonders of the world have fascinated us always. And precious gemstones have always been prized for their beauty. I love the natural beauty of stones that have simply been chopped out of the rock and roughly cut and drilled. Here are a few new jewellery pieces from the Walberswick collection which features raw gemstone jewellery.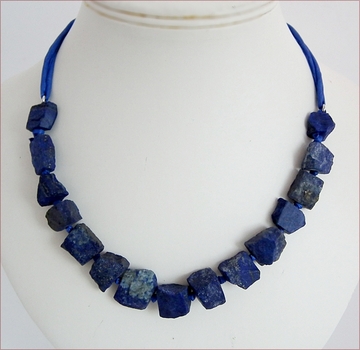 Whatever your taste in semi precious gemstones, I am happy to make a piece of jewellery especially for you; many of my customers return time and again to commission me to make a necklace to match an outfit, or jewellery for a special occasion, or a necklace, bracelet or earrings for a gift.
I love working with semiprecious gemstones - and working with precious gemstones too! Just look at what some of my customers have said about my handmade jewellery and you will see that people are pleased with what I make. And I do ship all over the world, so don't worry if you want to buy my jewellery but are not in the UK - I'm happy to send your choice to you wherever you are!
Handmade jewellery, especially handmade semiprecious gemstone jewellery, says so much more about you, whether you buy it to wear for yourself or to give to someone you care about. It says you have thought about it, that you have taste and, above all, that your care! (As I care when I am making it!).
Also worth a look...