Bead Log
View Archive By Category
|
View Archive By Month

posted on
15 May 2009
in
Blog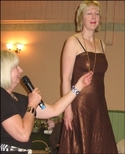 The local flower club wanted to raise funds for the flowers that two of its members will be using for their entry at the Chelsea Flower Show next week, so they invited Mary, who runs the Four ...
more info >>>
---
posted on
27 April 2009
in
Blog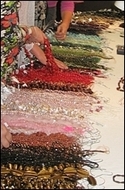 The day of the Norwich Bead and Textile Fair arrived after much anticipation, and my sister in law, Chris, and I set off with glee. It was a beautiful spring day - sunny blue skies picking out t...
more info >>>
---
posted on
4 April 2009
in
Blog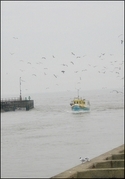 We wanted to do something low key but special for my birthday, so we took ourselves off to Walberswick, the pretty village lying on the other side of the Blyth river estuary from Southwold. ...
more info >>>
---
« previous
1
2
3
4
next »