Craft Fair Croneys
posted on 20 August 2012 | posted in Blog

---

One of the nicest things about doing the same craft fair regularly, as I do at Southwold, is the friendship that builds up among the stall holders.

There are some very talented people who attend the Southwold craft fairs, which are organised by Lions members Steve and Trudi. Steve takes wonderful photographs - 'his beach huts in the snow" prints are always very popular - and Trudi makes beautiful amber jewellery.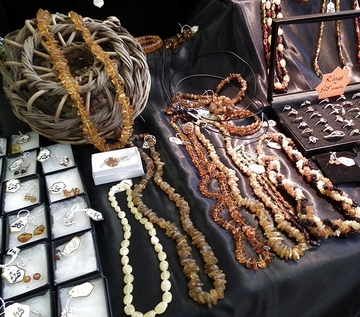 We are also fortunate to have Tom Jones (no, not that one!) a local woodcarver, exhibit with us regularly. Tom was trained as a boat builder and is inspired by the natural world in the subjects and shapes he carves. He has lately taken to hand carving furniture - this is him working on some wooden stools at a recent craft fair.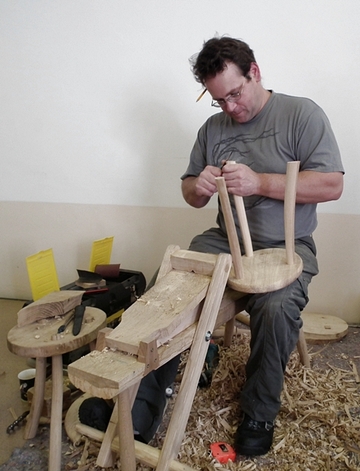 Julia is another Southwold stalwart. Her handmade bags are unique and, now that she has a credit card machine, people often buy both, when they can't make up their mind which to choose. And now she is making little gift cards and gift boxes too! Her daughter, Fay, often helps out - here she is with Julia's bags. (Julia is hiding!)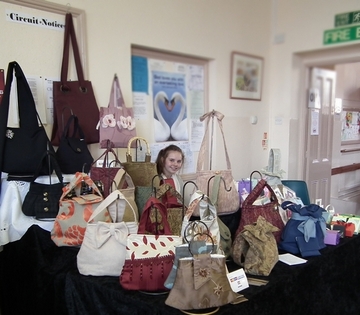 Wendy is another regular, who also specialises - but in Cath Kidston fabric which she uses to great effect covering notebooks, door stops, tissue boxes - all sorts of things. She also sells the best olive oil I've ever tasted. It is handpressed by friends of hers in Spain who press the flavourings (garlic, lime, orange...) at the same time as the olives, giving an intensity of flavour you just don't get with infusions.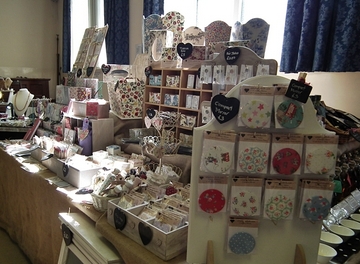 It makes a very welcome gift too. Fellow jewellery maker Sarah specialises in Swarovski crystals and picks up commissions for bridal jewellery as well as being a magnet for those who love Swarovski and the gorgeous colours it comes in.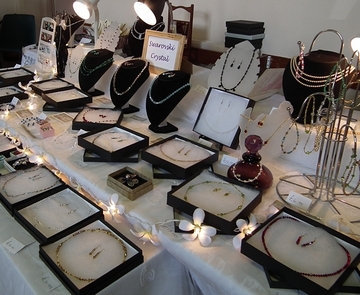 We have a lovely lady, helped by her mother, who makes and sells delicious jams and preserves, as well as lovely scented soaps and things. I bought some scented lavender bags last time - although I chose honeysuckle - and the fragrance is still going strong.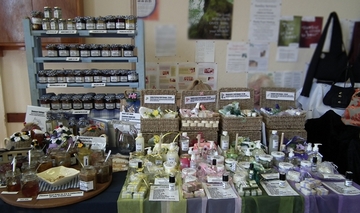 And we have some new crafts - needle felted stoles and a lady working with fused glass. I love the 'drunken bottles', you can see at the bottom of this picture.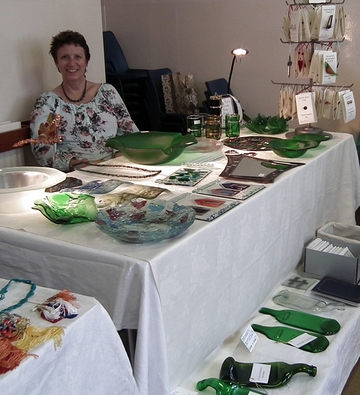 There are various other crafters who we see at Southwold: Claire, who, with her husband, is a keen photographer. She and Don specialise in wildlife and their glass coasters, with photos of dragonflies, poppies, seedheads
et al
make great gifts.
Malcolm, who makes wooden toys and beautiful solitaire sets, is always much in demand. He comes to Southwold when he can, as does Rob Rutterford, who specialises in gorgeous outdoor ceramics. His bird baths are works of art. And we see wood turners, glass engravers.. All sorts of crafts come to Southwold!
Another regular is Chris. He works with metal, making practical, but beautiful things, for the garden. He does a lot of commission work, making railings and gates, as well as the beautiful weather vines like this one: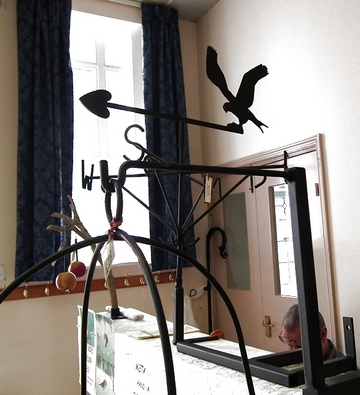 And then there's me! I don't always take my semiprecious gemstone jewellery. I also specialise in making jewellery using lovely Czech glass beads and this year found some unusual mother of pearl beads, with interesting patterns on them. They have been very popular, as no-one else seems to be making them: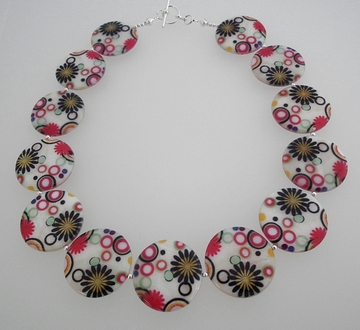 But it is my semiprecious jewellery that is my first love. Here is a selection, displayed on my stall: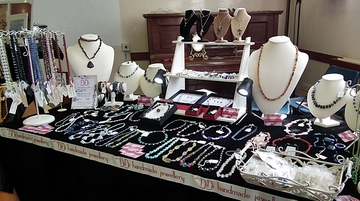 (Incidentally: some of my Czech glass jewellery is available at www.bonnylassjewellery.co.uk)