Beside the Seaside
posted on 2 June 2011 | posted in Blog

---

Taking advantage of a fine sunny day, we scooped up our little granddaughters and took them off to the seaside!

First to Southwold where we eschewed the more popular end of town for the harbour. I love this part of the town - you can drive down there, or park in town and have a good walk across the common. The beach huts here are much more workmanlike, protected from the elements with black pitch and surrounded by all of the detritus that comes with boating - and which I think is so picturesque.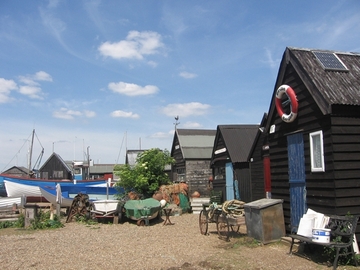 A lovely walk past all of the moored boats took us to The Harbour Inn for a fish 'n" chips lunch. The girls ate every scrap of their fish - which my husband declared the best he had ever eaten.
Then on to the ferry for a row across the Blyth to Walberswick for the seasidy things children love: racing the waves and bucket and spades!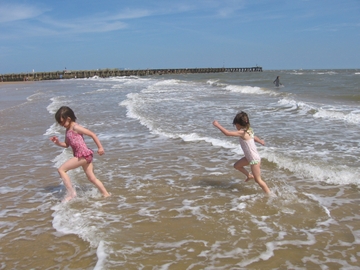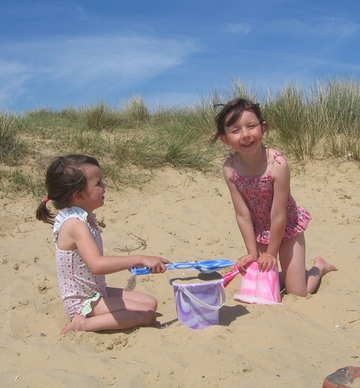 Then it was ice-cream time and the ferry ride back to Southwold.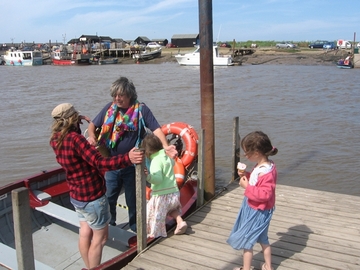 On the way we had noticed a field ablaze with red poppies. At their best in the morning there were still plenty to make a splash in the late afternoon. Beautiful.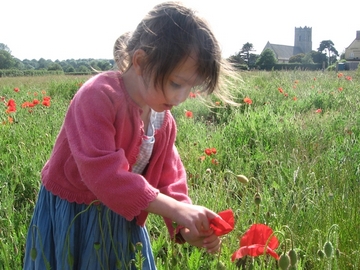 Our own Poppy Fairy!
So with the closing of the poppies we wended our way back home, tired and happy!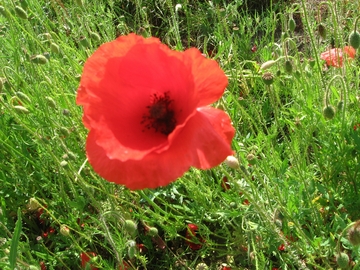 Plenty more to come tomorrow!
And plenty more lovely seaside days to come this summer!