Aldeburgh and Southwold
posted on 7 September 2010 | posted in Blog

---

I couldn't have asked for a better location for this summer's craft shows than Aldeburgh and Southwold. Both are beautiful towns on the lovely Suffolk coast and even though we stall holders are inside for most of the day we meet some great people and there is always an opportunity to nip out and see what is happening around and about.

It was the lure of a lively accordian that saw me popping out of the Methodist hall in Southwold the other weekend. A band of Morris dancers were warming up outside the Sole Bay Inn, getting ready

for their main performance elsewhere in the town that afternoon. With the sun shining it all felt very English!

Aldeburgh, a little further along the coast from Southwold, going South, has its own attractions, perhaps the most famous being the Moot Hall, a 17th centure timber framed building which is still used for council meetings. It also houses the town's museum and is probably one of the most photographed buildings in England.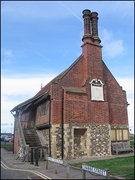 Perhaps less photographed is this wrecked boathouse. It was near where I parked my car and while not as grand as the Moot Hall, has a certain charm I feel.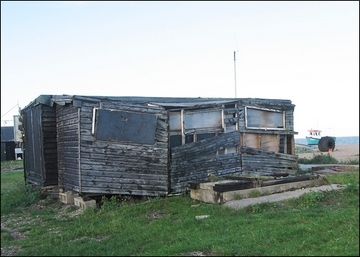 Aldeburgh was quiet when we did the show last weekend - many of the holiday makers having departed as the kids were back to school. It was a good show though. It was in the Jubilee Hall, at the end of the High Street and not far from the Moot Hall.

We were able to use the kitchen to make our own cups of tea and it wasn't until about my third visit that I glanced up at the window and saw this: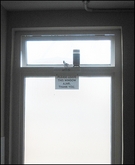 "Please leave this window ajar" reads the notice. And someone, very obligingly, had!

And that's it for me for the summer now. The next shows will be in Southwold at the end of November and beginning of December and back to Earsham Hall for the Christmas Fayre (with the pop-up tent - fingers crossed it won't be windy!).

In the meantime - lots more making to do and restringing customers' own necklaces and bracelets.