I've opened a shop!
posted on 7 November 2014 | posted in Blog

---

As a craft fair veteran I belong to a wide network of local artists, crafters and makers and it was while I was at a local event in the summer that the idea of opening a shop as a sort of permanent craft fair struck me and fellow maker Dorcas. Dorcas was there next to me with her ceramics and we got talking to another exhibitor who works with leather and sheepskin - taking over the saddle making business from the world-famous Nursey's sheepskin business here in Bungay. He said we should talk to the owner of the local funeral home as they were moving to bigger premises.




So we did - and he couldn't have been more helpful! We signed the lease at the beginning of October and spent the next few weeks sourcing shelving, painting, contacting makers and getting ourselves ready for the Grand Opening in the last week of October - just in time for half term and halloween.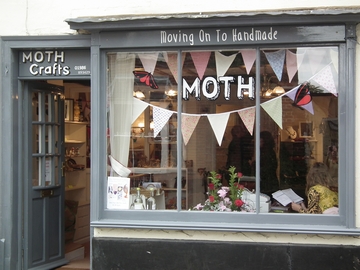 We are Moth Crafts - Moth stands for Moving On To Handmade and in the two weeks we have been open we have had lots and lots of customers - it's as if Bungay was just waiting for a shop like ours to open.
We have over 30 makers renting space within the shop, all with a different offering, so we really do have something for everyone to suit all price ranges, tastes, ages...
Before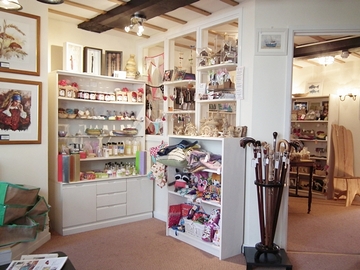 After
Of course I have some of my jewellery in the shop too: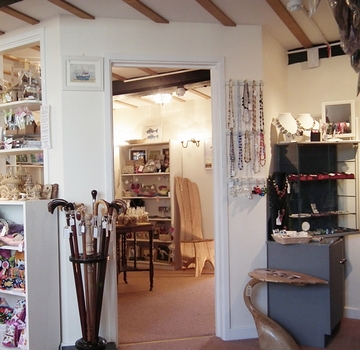 A selection of DiDi handmade jewellery (Ken Jones" fabulous walking sticks on the left)
The shop will enable me to present my semiprecious handmade jewellery, Czech glass bead jewellery, brass and enamel jewellery and my beadwork - just as soon as a full length glass cabinet arrives - any minute now! And I shall have a guest jeweller from time to time occupying the existing cabinet - just as soon as I can find a space to put it.
The shop goes back further and in the back room, just the other side of the wall showing one of Thomas Jones" beautiful handcarved chairs (and that's one of his tables next to my cabinet) where we have hand dyed silk scarves, upcycled furniture, prints and originals from local artists - and a dresser with Dorcas" ceramics.
And next to that we have another room where we will run craft classes from next January.
Busy times!